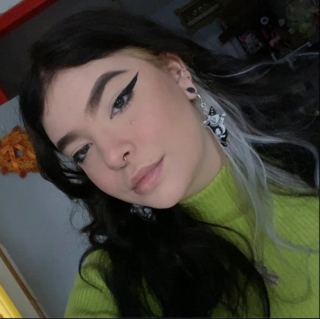 Hi! My name is Nicole and I was born and raised in Queens, NYC. I'm a 20 year old artist and i have been attending school with a focus in art since i entered high school. A lot of my work focuses on New York City life, such as my bodega cat series.
The main focal point of my work is illustration, I create high colored exciting illustration work, and my work centers around a very bright fun color palette. Ive always loved creating bright high detail work and i've always loved drawing animals, bugs and things commonly found in nature. In the future i hope to become a full time illustrator, working on children's books.
I am a student currently attending Parsons School Of Design in NYC with illustration as my major and printmaking as my minor.
My pieces for sale consist of illustration work, printmaking work, and resin work. All of my designs are illustrated and created by me in my home, so please allow a small processing time since all of my products are made by hand.

Check out my full portfolio here